Depoe Bay, Oregon, rests between two of the central coast's biggest cities, Lincoln City and Newport. Due to the town's close proximity to the big-city bustle and its reputation as an adventure destination (who's up for a whale watching trip?), you can see why Depoe Bay, Oregon, hotels are pretty desirable. Since they're a bit farther away from popular vacation spots, these options tend to be a bit more budget friendly to travelers, and getting last-minute accommodations is also a bit easier than at some of the bigger city hotels. Staying at a Depoe Bay, Oregon, hotel also puts you in the midst of the action as far as outdoor recreation activities go: Try whale watching, hiking, picnicking on top of cliffs or fishing from the world's smallest navigable harbor.
Despite this town's small size, there's variety among Depoe Bay, Oregon, hotels. Whether you're vacationing with your whole family, road tripping with a pal or backpacking solo, you'll find dreamy inns, charming motels, boutique hotels and more to keep your resting and relaxing as rewarding as your out-and-about activities. Depoe Bay, Oregon, also includes a few hotels from familiar brand names, so you know what to expect during your stay at one of them.
What You'll Find at Depoe Bay, Oregon, Hotels
Not only can you expect an excellent location and plentiful excitement near your lodging choices in Depoe Bay, Oregon, but you can also expect to find the amenities to tailor your stay to your traveling style. The entire family can comfortably crash after a day of activity in motels with multiple adjoining rooms. Those trying to get away from it all will cherish rooms with their own private balconies where they can sip their morning coffee in solitude.
Couples on a romantic getaway can cozy up in charming bed and breakfasts. And groups on large retreats or traveling between locations will appreciate Depoe Bay, Oregon, hotels with plentiful rooms and even complimentary breakfasts. Check out our listing below for where to stay during your visit to Depoe Bay, Oregon.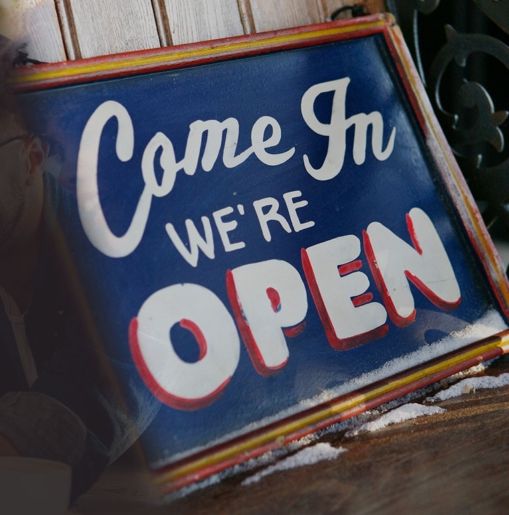 Are you open for business, or planning to reopen? 
Reach your customers with the help of EO Media Group's Community Marketing Grant Program